Excite Music is a non-profit organization based in Fargo, North Dakota that was created to promote and provide music education to young people. We offer our student participants a variety of different ways to engage with music through free after-school music lessons and financial aid for local music schools.
It is our Mission to ensure that every child has an opportunity to learn and experience music, regardless of economic status.
No prior music experience is necessary. The only prerequisites for students wishing to participate are: a commitment to learn, passion for music, and certain financial criteria showing the need for assistance. Student spots are limited, based upon participating schools and available instructors. We'd love to hear from interested students, as well as elementary schools in the F-M Area who are interested in becoming a participating school! For more information, please reach out to us at Info@ExciteMusicFM.com or connect with us on Facebook.
Excite Music is a project of Impact Foundation and is not separately incorporated. Impact Foundation oversees the accounting and administration of the project so that its committed leaders can focus on people, not paperwork.
Music is a crucial element of a child's education and development. It stimulates both the imagination and intellect and provides a valuable avenue of expression when words are inadequate. Every child can benefit from and, in fact, needs the opportunity to experience what music has to offer.

Amy Mercer, NDSU Music Academy Director
Many studies have shown the myriad of benefits a child gains through music, and I agree wholeheartedly! But, great teaching is imperative; the unrelenting pursuit of finding a way to connect with each student is paramount to really touching their lives!

Bryce Niemiller, Elevate Rock School
Meet our team
Heather Burbine
Founder and Director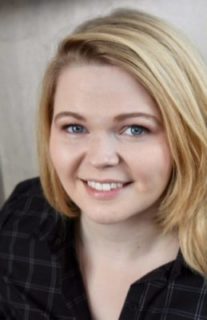 Heather desires to share opportunities for children to grow in music with hopes of it being a form of self-expression they will continuously enjoy throughout their life.